Cats are the animals that are most known climbing the trees, and firefighters should help them most of the time, to get down safe.
In Pennsylvania a poor cat got stuck on a utility pole, and she got a different rescuer that heard the pleas of a neighbor and saved the animal from a terrible awaiting fate.
But the kind gesture that man did, it got back to him in a bad way and got suspended from his job by Verizon for the bizarre reason that he used their equipment in helping the cat in need.
The cat named Princess Momma, found the way to the top of the pole in the Port Richmond town.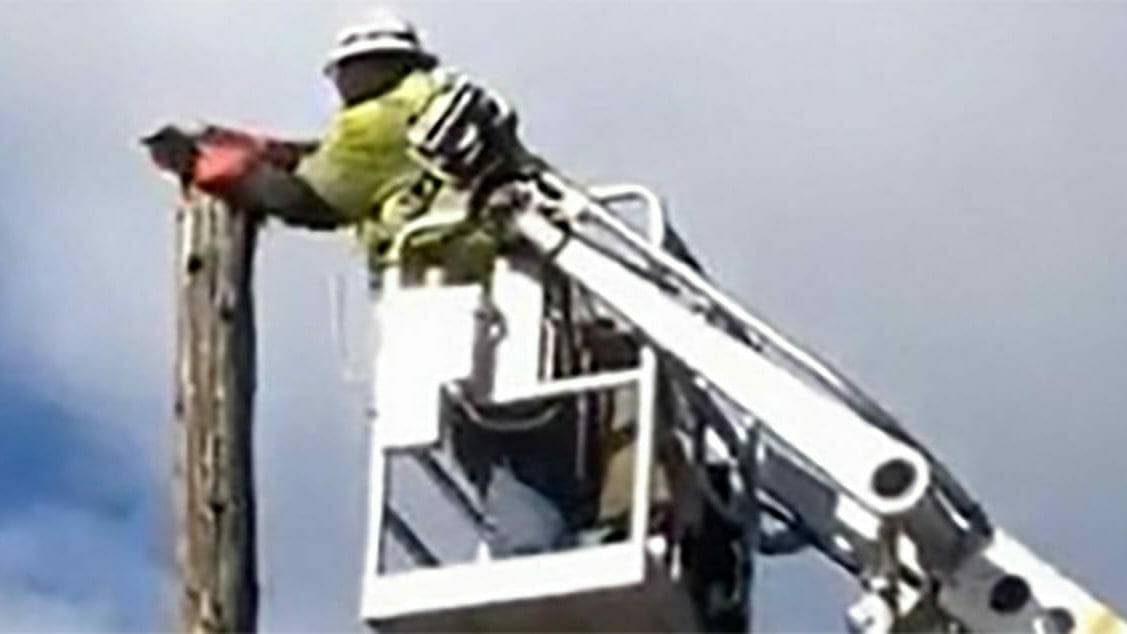 On a late Friday night Princess Momma cried out for help, and Amanda Fairchild Boyce a passerby heard her, and she started to talk with people on the area hoping to find the feline's owners, reports Health Sumo.
The owners of the cat were traced, and they alerted the animal rescuers and fire department in hope to receive help, nobody showed to help them until Maurice German, and a local Verizon employee agreed to come and offer his help.
A local reporter recorded Maurice's heroic act and then the footage was posted online going viral and getting praised by people all over the internet.
When Verizon bosses saw the video instead of being proud of their kind hearted employee they suspended him for three weeks with the excuse that he put other people's lives in danger, including his own life, reports CBS local.
Funds were raised for the kind hearted worker.
"We take no joy in this job action," Verizon spokesperson Rich Young said. "However, we're committed and responsible for keeping our employees and customers safe while working in a particular area."
The community started a GoFundMe page to support Maurice in this difficult time, and they rose over $7,000.
The kind gestures will always get rewarded, thank you Maurice.
Source : Youtube/CBS News